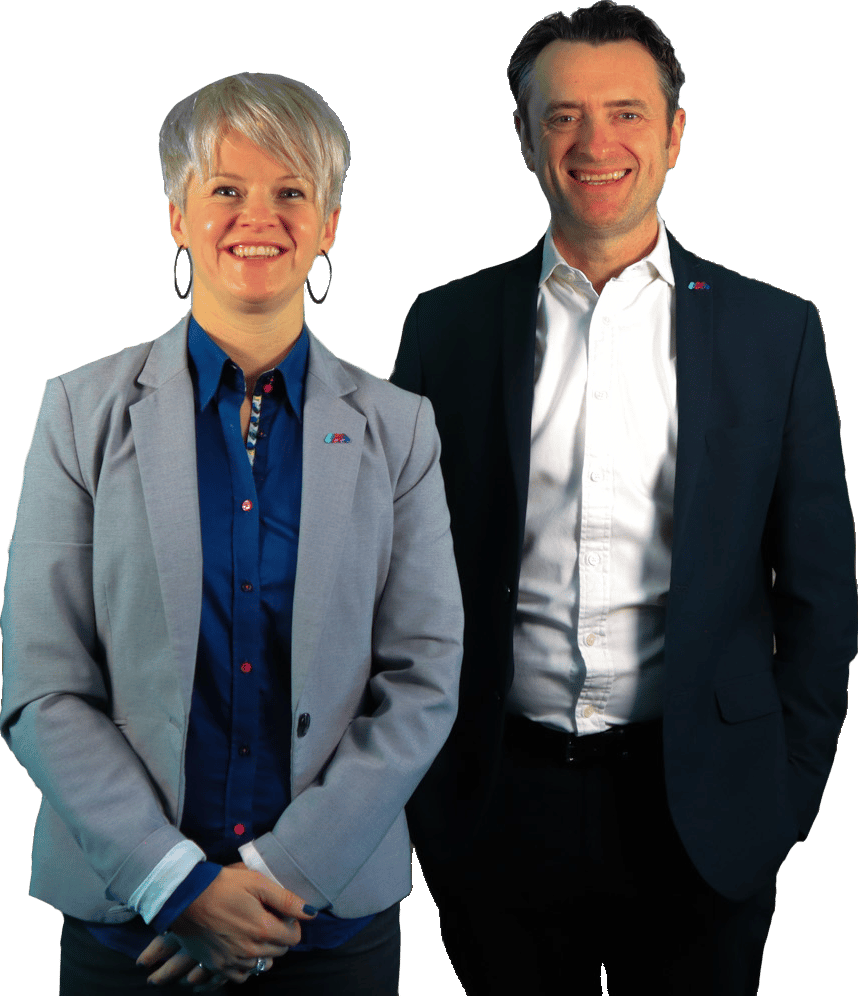 Our Managing Director here at Sunderlandmoneyman, is Malcolm Davidson, a well-respected figure within the mortgage industry. You will often see him contributing to media reports, appearing on many platforms, most notably BBC television and radio.

His knowledge and expertise is invaluable, with many seeing him as the "go-to" guy for mortgage advice in Sunderland. He is a keen and proactive mortgage blogger and vlogger. He regularly uploads content to his YouTube channel Moneyman TV, answering customer questions and providing updates on the market.
Our Customers Love Us
5.00 Rating13 Reviews
Georgia
Our mortgage advisor Charlie Bryson has been amazing with me and Ethan. He has helped us with everything and made sure we are doing everything correctly as we are both first time buyers.
3 weeks ago
Jordan
Helen was very helpful on the call to re arrange a call back to speak about our mortgage. Very pleasant phone call
9 months ago
Diane
This has been a fantastic service from the initial enquiry to getting the mortgage offer through, everything explained in detail and nothing was a problem, very helpful and professional staff. Would highly recommend using this company to anyone
9 months ago
Martin
Great team and great service. Always happy to help and they make the process easy to understand. They got me a deal I was happy with then got me a better one.
1 year ago
Paul
Spoke to Dale Hunter a few times today. Polite, professional and happy to answer any questions. Over the moon with the service received.
2 years ago
Anonymous
Our advisor was Jason Loft and all I can say is he was amazing and very polite and so was all of his team. Me and my partner are first time buyers so were quite apprehensive about the whole process. However Jason and his team gave us all the...
2 years ago
Anonymous
With the help from Jason and Laura, our mortgage process went very smoothly. As first time buyers we had many questions which they were on hand to answer promptly. Would highly recommend!!
2 years ago
Anonymous
Listened to my every need. Very polite and helpful. Spoke well and clearly understood what was being said and great advice. Thanks
2 years ago
Anna
From start to finish, the service was great. Everything was explained clearly, every little adjustment and query I asked for was expertly dealt with by Leo, who gave me new info and examples of our mortgage requests. Process was very easy to...
3 years ago
Anonymous
Very quick response from the first time I contacted them. Both Cathy and Leanne were great at keeping us informed throughout the process and always responded to our emails within a couple of hours, often less. They understood the stresses and...
3 years ago
Sofia
As a first time buyer I was pretty clueless as to what was needed and when to buy a house. The brokers at Sunderland moneyman made it very easy for me and guided me through the whole process. I'd defiantly give them a recommendation. Thank you...
4 years ago
Leon
I am a First Time Buyer and before I contacted Sunderland Moneyman I didn't have a clue about mortgages or whether I would even qualify for one. My Advisor (Wayne) came across like he really cared and he was always on the end of the phone to...
4 years ago
Karen
Jason and his team gave an outstanding service. They were reassuring, consistent and were always on hand to give advice and support when necessary. I will be using their service again when my fixed rate ends in 2 years time. Thank you again...
4 years ago
8 Reasons to Choose Sunderlandmoneyman
We work 7 days a week to ensure that you can speak with a member of the team at a time that suits you! Your advisor will have a full and comprehensive understanding of your case which will leave you at ease, knowing that the advice given to you is accurate and suitable for your personal situation.
All situations are considered at Sunderlandmoneyman; feel free to book a free mortgage appointment and speak with a mortgage advisor in Sunderland today.
Your case manager will guide you through the entire mortgage process and be there to answer any of your questions along the way. Part of our service is making sure that every customer is assigned their own dedicated mortgage advisor in Sunderland as soon as the mortgage application process gets underway, allowing you to feel a sense of consistency by speaking to the same person each time.
Customer service is at the heart of Sunderlandmoneyman, we will make sure that you feel comfortable and aware of what is going on at all times. As a small, family-owned and run business, we like to keep things personal and friendly. We have a fantastic, experienced team of administrators and mortgage advisors in Sunderland, ready to take the next step with you on your journey.
Our service doesn't stop at mortgages. We can also help you select the right insurance policies for you and your family.
In Sunderland, we are able to access a large panel of mortgage lenders and 1000s of products. We will try and find you a deal that best suits your personal and financial situation.
Mortgage Advice in Sunderland
& Surrounding Areas